-shows
-recording
-far away lands
we've jumped on the
Alpha & Omega
and
Crucified
weekend here in so cal. friday sept 19th in riverside, with Lewd Acts, Xibalba and Creatures. sat the 20th in fallbrook with Rotting Out, Badmouth, Amongst Wolves, and Worship. and then sun the 21st up in santa barbara with Downpresser, Over-vert, and Worship.
then in the fall we're doing a weekend with
Never Healed
and
Skin Like Iron
. fri oct 31st will be in oakland with Sabertooth Zombie and Street Walkers. sat nov 1st will be in la, with rotting out. and then sun nov 2nd will be up in santa barbara.
tim's also been busy with some new material that we hope to be recording before the end of the year, and have out and available early in 09. 6131 will be putting out a cd of the new material, plus the songs from the split and the death's head 7".
europe next year?? maybe. things are being talked about with people that make those kinds of things happen. so maybe we'll get to experience some fine dining and drinking euro style. do they have waffle house in belgium?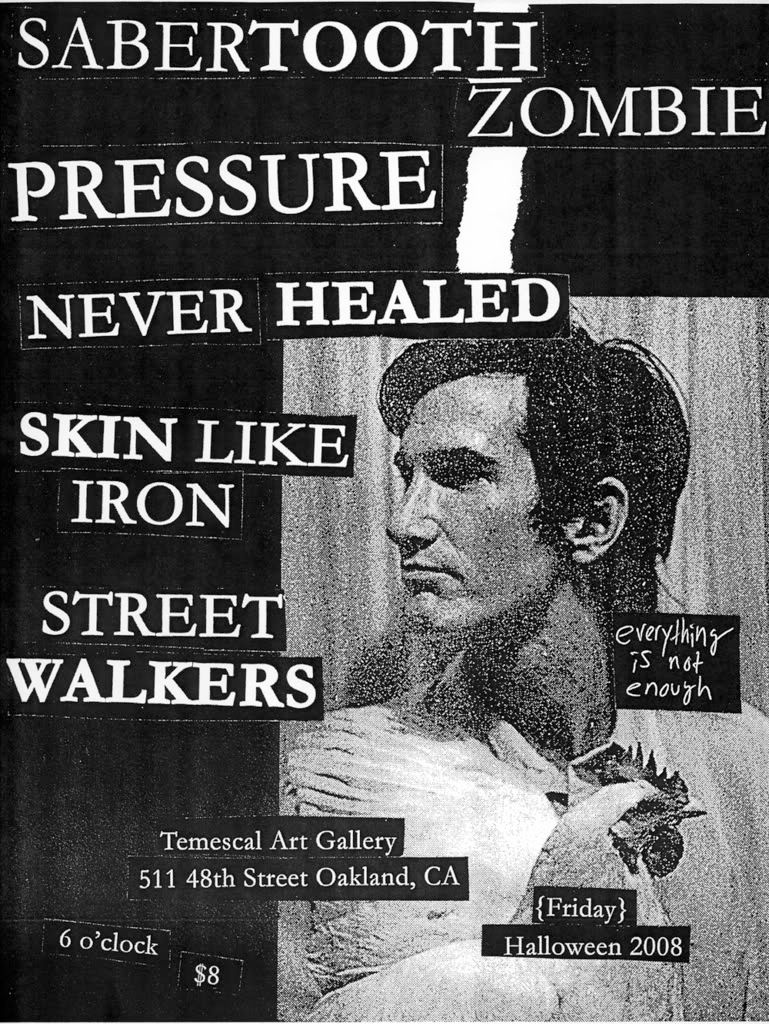 i'll post more as i make them/they start popping up.
ps, check these out.
http://www.svrfandestroy.com/
http://www.totalnobrainer.blogspot.com/